COORDINATION WITH OTHER NGOS
The Foundation has been working in close coordination with different NGOs working in the field of promotion of Education and Health. In this regard the main NGOs with which the Foundation has a working coordination with other NGOs and institutions.
Coordintion with Buniyad Educational & Social Welfare Soceity, New Delhi

The Alhikmah Foundation has also launched a Rehabilitation programme in coordination with Buniyad Educational and Welfare Society, New Delhi in their endeavour to organize Cutting & Tailoring Programme for the poor and needy women. The Foundation has donated them half a dozen Sewing Machines and providing guidance and advises how to make the programme a success.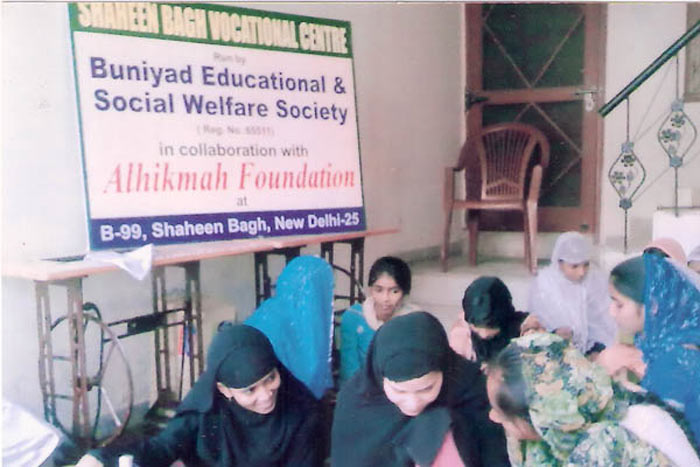 Coordination with different NGOs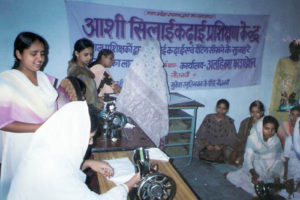 Coordination with different NGOs
Nautanwa, District Maharaj Ganj (UP)
Public School
The Alhikmah Foundation is coordinating with a registered M A Public School upto fifth class at Nautanwa (UP). The actions are also being taken up to upgrade the school upto Junior High School level in near future.
Embroidery Training Programme
The Alhikmah Foundation is also coordinating with 'Aashi Embroidery & Tailoring Training Centre', for girls, established at Nautanwa (UP) in 2004 in the form of guidance and advises in running the training centre successfully. The main objective of this Centre is to provide training to the girls from the underprivileged section of the society and make them self reliant.
Polio Vaccination Drive in Nautanva
The Foundation is continuously coordinating with the Polio vaccination drive time to time organized by the UP State Government in the campus of M. A. Public School, Nautanva on various occasions during the year with help of local administration.
Coordintion with Rahat Foundation Bijnore (UP)
The Foundation is coordinating with 'Rahat Foundation' Bijnore (UP) and providing technical/ professional advises to Rahat Foundation to run its School named Royal Children Academy, efficiently and successfully. The school is approved upto the standard of eighth class. The Royal Children Academy has about 7000 square yards land, which is being developed into a good educational complex in future.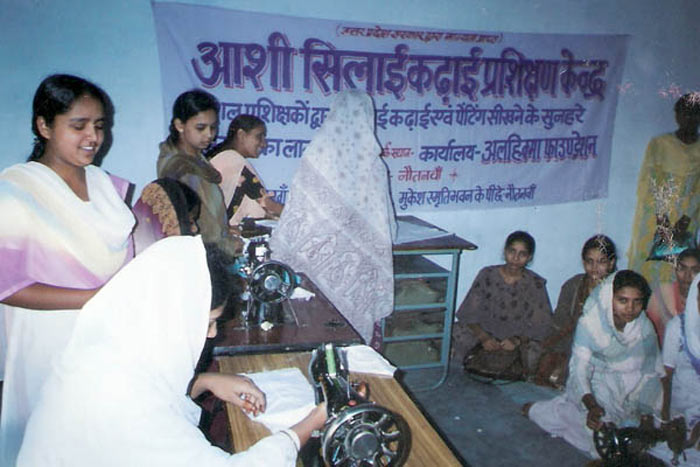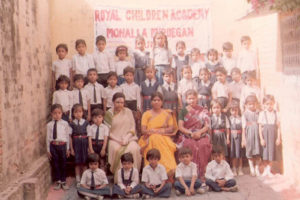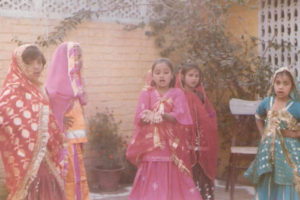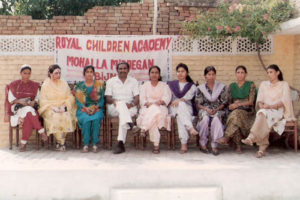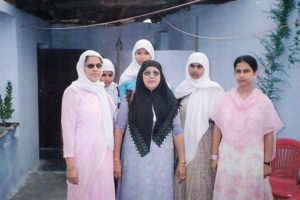 Coordintion with Society for Education & Welfare Action (SEWA)', Unnao (UP)
The Alhikmah Foundation is also coordinating with 'Society for Education & Welfare Action (SEWA)', Unnao (UP) by providing professional advices in running a recognized School named S. S. Memorial Public School recognized upto 5th standard and expected to be raised upto 8th class. The SEWA is also running a Madarsa Sirajul Uloom. The students at the Madarsa are also being taught Arabic, Urdu, Hindi & English languages besides Science & Maths. The Foundation is also extending its coordination in the efficient running of the Madarsa.